Foot Comfort and Arch Support with Finn Comfort
Are you tired of dealing with foot pain caused by conditions like osteoarthritis, plantar fasciitis, or simply aching feet? You may want to consider Finn Comfort footwear, a German brand that has been making high-quality shoes since 1945, using natural materials and traditional craftsmanship. Finn Comfort shoes are renowned for their exceptional comfort and support, especially designed to cater to the needs of individuals with foot conditions.
At ComfortWiz Footwear, we are proud to offer a curated selection of Finn Comfort shoes, both online at comfortwiz.com and at our location in Old Town, Kissimmee, Florida.
Let's delve into the benefits of Finn Comfort footwear.
Pain Relief
Finn Comfort footwear is a beacon of hope for those seeking relief from foot pain. Whether you're struggling with osteoarthritis, plantar fasciitis, or discomfort in the heel and forefoot, these shoes are crafted with your well-being in mind. Experience the soothing comfort that Finn Comfort shoes provide, helping you move freely without the nagging pain.
Unmatched Support
Another benefit of Finn Comfort is that they provide excellent support for your feet. Your feet are complex structures that need proper alignment and stability to function well. There are 26 bones, 30 joints, and more than 100 muscles, tendons, and ligaments in each foot. If any of these components are out of balance or weak, it can lead to foot problems and pain. Finn Comfort footwear is made with an extremely firm cork footbed that has a truly anatomical shape, providing the structure and support your feet need. The footbed conforms to your foot over time, creating a customized fit. The footbed is also removable and replaceable.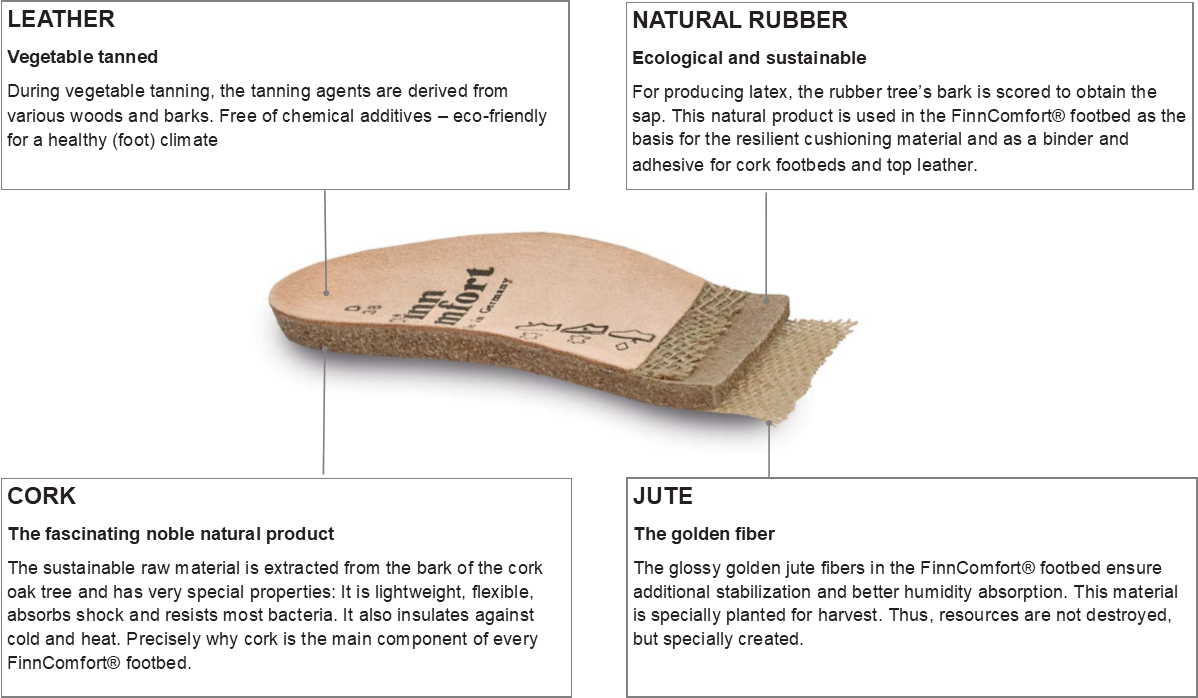 Rocker Sole Technology
Certain models like the Ikebukuro feature a subtle rocker sole design. This innovative feature gently guides your foot through the walking motion, distributing your body weight evenly across the entire foot. By minimizing peak pressure points, Finn Comfort footwear ensures a comfortable stride and reduces stress on your feet. The rocker sole also helps prevent overpronation or supination, which are common causes of foot pain.
Design and Quality
While comfort is paramount, Finn Comfort doesn't compromise on style. These shoes boast a simple yet stylish design that pairs seamlessly with casual attire. With a spacious toe box allowing ample room for your toes and impeccable stitching, Finn Comfort shoes are a blend of fashion and functionality.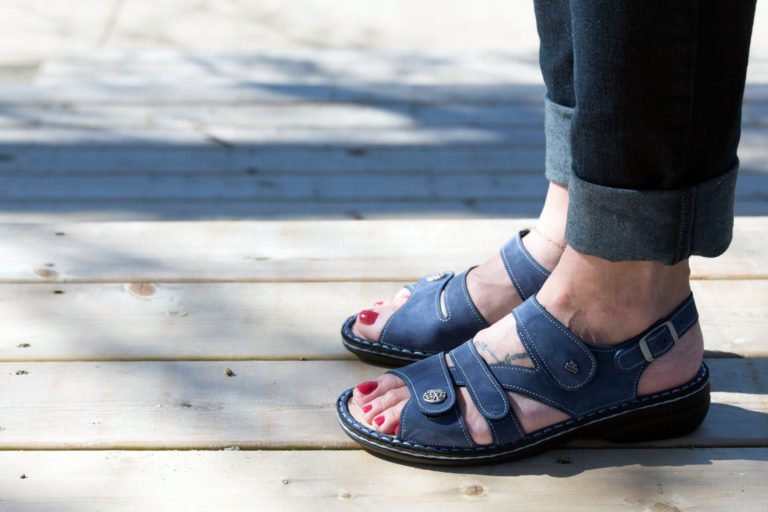 Orthopedic Support
By encouraging proper posture and foot function, Finn Comfort shoes can also help prevent or alleviate many common foot ailments like plantar fasciitis, bunions, hammertoes, corns, calluses, etc. These conditions can affect not only your feet but also your knees, hips, back, and neck. By wearing Finn Comfort shoes regularly, you can improve your overall health and well-being.
Find Your Perfect Pair at ComfortWiz
As you can see, Finn Comfort footwear offers many benefits for your feet and your whole body. They are comfortable, supportive, stylish, and long-lasting. At ComfortWiz Footwear, we proudly offer a selection of Finn Comfort shoes both online at comfortwiz.com and at our location in Old Town, Kissimmee, Florida. We have friendly and knowledgeable staff who can help you find the right pair of shoes for you. 
Elevate your comfort and style, and take the first step towards a pain-free and enjoyable walking experience with Finn Comfort. Shop for Finn Comfort footwear today at ComfortWiz Footwear!