Discover the Comfort and Support of Birkenstock Footwear
Are you in search of footwear that not only feels great but also promotes foot health? Find relief with Birkenstock, the renowned German brand celebrated for its exceptional comfort, support, and durability. Birkenstocks are not just a fashion statement, they are a smart choice for anyone who cares about their feet.
At ComfortWiz Footwear, you'll find a handpicked selection of Birkenstock shoes, sandals, clogs, and more. Let's explore why Birkenstock is a go-to choice for those seeking ultimate comfort and foot support.
Unparalleled Comfort and Arch Support
Birkenstocks are known for their comfort. The design of the shoe supports your feet, creates stability, and gives your feet and toes room to spread out naturally. What sets them apart is their unique cork footbed that is contoured to support the natural shape of your feet and molds to your feet over time, creating a personalized fit. This means your feet will be supported regardless of your arch height.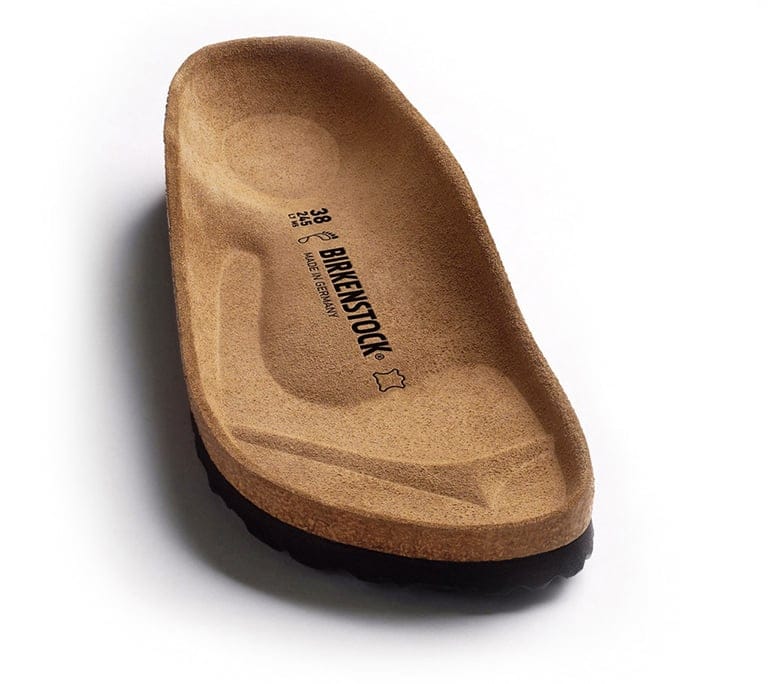 Customizable Fit
Adjustable straps are a hallmark of Birkenstock sandals. They empower you to customize the fit to your unique foot type, ensuring your arch receives the proper support it deserves.
Foot Health
Birkenstocks contribute to better foot health by reducing the risk of various foot problems. The ample space on the cork footbed helps prevent issues like hammertoes by allowing your toes to spread comfortably. Birkenstocks can also prevent calluses, bunions, ingrown toenails, and other foot pain issues. 
The cork and latex footbed has great shock-absorbing abilities, which can protect your feet from impact and stress. This feature cushions your every step, also reducing the impact on your joints.
Durability
Known for their longevity, Birkenstocks are an investment in footwear that will serve you well for years. Their exceptional durability means you can rely on them day after day. The cork and latex footbed is resilient and can last for years with proper care. The upper material is made from high-quality leather, suede, or synthetic materials that are durable and breathable. The sole is made from rubber or EVA that is flexible.
Insoles for Extra Support
If you're looking for additional support in your existing shoes, Birkenstock offers a range of anatomically shaped insoles. These inserts can be used in nearly any type of shoe, enhancing comfort and support throughout your footwear collection.
Explore the Birkenstock Collection at ComfortWiz Footwear
ComfortWiz Footwear is your destination for discovering the benefits of Birkenstock footwear. Whether you're interested in the classic Arizona, the popular Boston, the stylish Mayari, or the soft footbed options, we have a wide selection to cater to your needs.
Experience the difference that Birkenstock can make in your daily foot comfort and health. At ComfortWiz Footwear, we care about your comfort and satisfaction. That's why we only sell authentic Birkenstock products that are made in Germany with high-quality materials and craftsmanship.
Shop online with us at comfortwiz.com or visit our location in Old Town, Kissimmee, Florida, to explore our curated Birkenstock collection. We have a friendly and knowledgeable staff that can help you find the perfect pair of Birkenstocks for your feet. Discover the joy of walking in comfort and style with Birkenstock, available at ComfortWiz Footwear.