Top 5 Footwear Brands for Flat Feet
Do you often experience discomfort, pain, or fatigue due to flat feet? You're not alone. Flat feet, or fallen arches, can be a common source of foot-related issues, affecting your overall well-being. The good news is that the right footwear can make a significant difference, providing the support and comfort your feet need. At ComfortWiz Footwear, we understand the importance of finding the perfect fit for your unique needs. That's why we carry the top 5 brands that redefine comfort and support for those with flat feet.
Understanding Flat Feet
Flat feet, or fallen arches, demand special attention when it comes to footwear. The right shoes can be transformative, providing the necessary support to alleviate discomfort and promote overall foot health.
1. Birkenstock: Classic Arch Support
Birkenstocks top the list with their timeless design and outstanding arch support. Crafted from premium materials such as cork, these sandals offer your feet a natural alignment that reduces strain on your arches—perfect for those with flat feet who are seeking relief.
2. Finn Comfort: Style Meets Support
Finn Comfort marries fashion and function, earning its place among the top brands for flat feet. With anatomically shaped footbeds promoting proper alignment, Finn Comfort ensures your feet are both supported and stylish.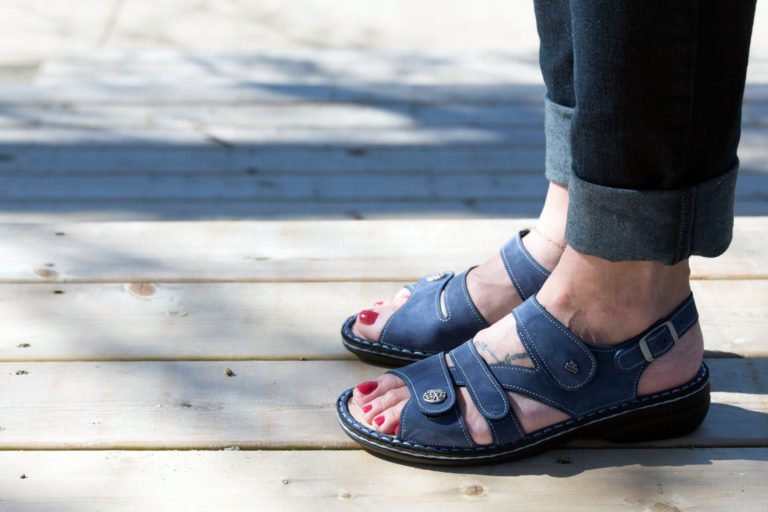 3. Dansko: Elevating Foot Health
With built-in arch support and a rocker bottom outsole that facilitates a natural rolling motion, Dansko clogs and sandals are a great choice. These shoes offer the ideal blend of comfort and foot-aligning features for those with flat feet.
4. Alegria: Comfort with a Splash of Fun
Alegria steps into the spotlight with comfort-driven, vibrant designs. Boasting a signature footbed engineered for flat feet, Alegria ensures you find relief without compromising on personal style.
5. Xelero: Motion Control Excellence
Xelero takes motion control to new heights, making it a standout choice for individuals with flat feet. Limiting excessive foot motions, Xelero provides stability, support, and unmatched comfort for a pain-free stride.
Your Next Step: ComfortWiz Footwear
Ready to experience the ultimate comfort for flat feet? ComfortWiz Footwear is your destination for the top brands that prioritize your foot health. Whether you prefer the classic arch support of Birkenstocks, the stylish support of Finn Comfort, the foot-aligning features of Dansko, the vibrant appearance of Alegria, or the motion control technology of Xelero, we have your perfect pair.
Why Choose ComfortWiz?
Expert Guidance: Our knowledgeable staff is ready to assist you in finding the ideal footwear for your unique needs.

Top Comfort Brands: Explore the most trusted brands for flat feet, all in one place.

Personalized Comfort: Experience the difference of shoes designed to alleviate the symptoms of flat feet.

Convenient Options: Shop online at comfortwiz.com or visit our store in Old Town, Kissimmee, Florida, and take a step toward better foot health.
Don't let flat feet hinder your comfort. Find these brands and more at ComfortWiz Footwear today and treat your feet to the support they deserve. Your journey to pain-free steps begins here!